I Don't Even Think About Pain
For someone with trigeminal neuralgia, the above statement is practically unthinkable. After years of failing medications and a debilitating surgery, Claudia Hirsch found the cure for her TGN at Mount Sinai
A diagnosis of trigeminal neuralgia (TGN), commonly nicknamed, "Suicide Disease," means unpredictable bouts of severe pain that makes everyday living unbearable. Every aspect of life becomes shrouded in currents of unrelenting shocks to the face, causing both physical and mental anguish. Even so, Claudia Hirsch had plenty of reasons to live, along with the determination to find a way to improve her quality of life. With the support of her husband, Jim, and their two daughters, Claudia fought her TGN with an unrelenting characteristic of her own—fortitude.
Intolerable Pain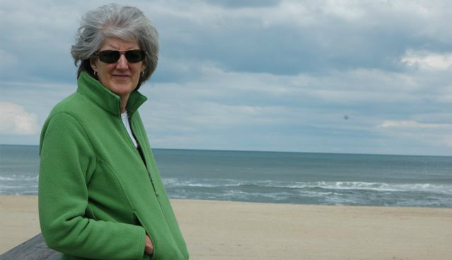 When Claudia first experienced jolting stabs of facial pain in her late thirties, she did not know their cause. She noticed that every year, the searing shocks would come for about a week and then disappear until the following year. Regular life continued for her as a busy wife, mother, and special education teacher. However, as the years progressed, so did the harshness and frequency of the shocks. Claudia was then diagnosed with TGN. Learn about how to diagnosis TGN
At first, she was treated with pain relieving medications, but, as is common with TGN, the medicinal treatments' effectiveness wore off. Claudia decided to seek surgical treatment to lull her episodes, which started occurring up to 100 times a day.
An Unforeseen Setback
Claudia's first experience with surgical treatment at a regional hospital did not yield the results she and her family had hoped for. The surgeon had applied too much pressure on her brain during surgery, leaving her right side entirely paralyzed and the vision in her right eye impaired. It took over a year of intensive rehabilitation to restore most of her right-sided faculties. Though she still walked with a limp and was visually impaired in her right eye, Claudia was free of the "lightning bolt" pain she battled for so long. She enjoyed six years of relative comfort, with the aid of medication, before the episodes returned in full force.
Confidence in Mount Sinai
Understandably, Claudia was afraid to revisit surgical treatment. A friend who underwent back surgery by Joshua Bederson, MD encouraged her to consult with him about her TNG. After a thorough discussion about the risks, alternatives, and details of posterior fossa exploration (PFE), Claudia decided that the procedure was her best option. "I was scared," Claudia confided, "but Dr. Bederson was very reassuring. His confidence built my confidence."
While there is more than one way to surgically address trigeminal complications, PFE yields unrivaled results. Other procedures require partial damage to the trigeminal nerve in order to lessen pain. While this works to a degree, an appropriate candidate for FPE will leave the procedure with their trigeminal nerve uninjured. By displacing the obstructing blood vessel from the trigeminal nerve, the pressure that was inciting pain is terminated. After PFE, it is unlikely that a patient will have extended facial numbness or the need to take pain reliving medications. Learn more about TGN treatments
Living Pain-Free
Four days after the procedure, Claudia returned home. Since her surgery, she has been able to get back to doing what she loves—gardening, being involved in her community, and caring for her family. When asked how TGN affects her life today she said, "I don't even think about it. I don't think about pain...I don't worry about what it will feel like to get in the shower or what will happen if I brush my teeth...it's like a load of cinder blocks have been taken off my back."
The warm spring breeze, which used to be a potential instigator of pain, is now enjoyable as she prepares her garden for the annual flowers and homegrown vegetables. Yet it's the summer that she is eagerly anticipating: "I am going to be a grandma for the first time this summer." Without the unpredictable reactions of TGN, she can look forward to holding and cuddling her grandchild without worrying about his safety. For many years, TGN dictated her life, but ultimately, with the support and guidance of her family, community, and Neurosurgery team at The Mount Sinai Hospital, Claudia does not think about it. Not one bit.