A Surgeon Caring for My Physical and Emotional Well-Being
As a former owner of my own advertising agency and subsequently a senior executive at one of the largest ethnic newspapers in the country, I never had the time to think much about not feeling well. I went for regular checkups and monitored my cardiovascular health, but I truly never thought much about my prostate, which at 65 was still totally normal, despite being a prime age for the discovery of prostate cancer.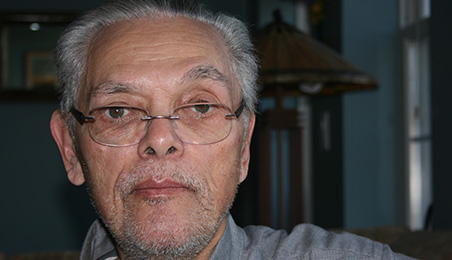 However, shortly after my 66th birthday in 2006 at a routine blood work appointment with my cardiologist, my doctor informed me that my PSA had unaccountably risen, and he recommended that I see an urologist immediately. A subsequent biopsy revealed prostate cancer – fortunately localized – and the urologist referred me to Dr. Ash Tewari (whom my cardiologist also recommended).
Dr. Ash Tewari: A Leader Among Leaders
Dr. Tewari saw me for an examination almost immediately. I felt very comfortable with him and was impressed with his credentials, so I made an appointment for robotic prostate surgery only two months after my visit, but I still wanted to do my "homework." That meant reading through several books about prostate cancer, including one from the American Cancer Society and another by a well-known surgeon at Memorial Sloan Kettering Cancer Center.
I also consulted with two surgeons here in New York, each of whom enjoyed excellent reputations. One of them told me that he had done "more of these procedures than any other doctor in the U.S., over 600." However, I found out that at that particular time, in 2006, Dr. Tewari had already done more than 1,700 of these procedures!
In my mind, I wanted to go with the surgeon who had the most experience and in whose hands I would feel most confident. Plus, it was important to me to be with someone with whom I could communicate my concerns, someone who cared for my emotional as well as physical well-being. I decided to keep my appointment with Dr. Tewari and had my procedure done by him.
A Timely Return to Work and a Full Life
My treatment was so convenient that I was able to continue working only three days after receiving treatment. The operation was also successful in that, several years later, I can honestly say that I am in no way incontinent and the nerves important for sexual feeling were undisturbed.
Dr. Tewari has continued to manage my prostate health at his new home, The Mount Sinai Hospital, where he is Chair of the Department of Urology and where I have received exemplary follow-up care. My PSA continues to be close to zero, exactly where Dr. Tewari has said it should be. I have referred numerous friends and relatives to him because I am so grateful for my excellent outcome.