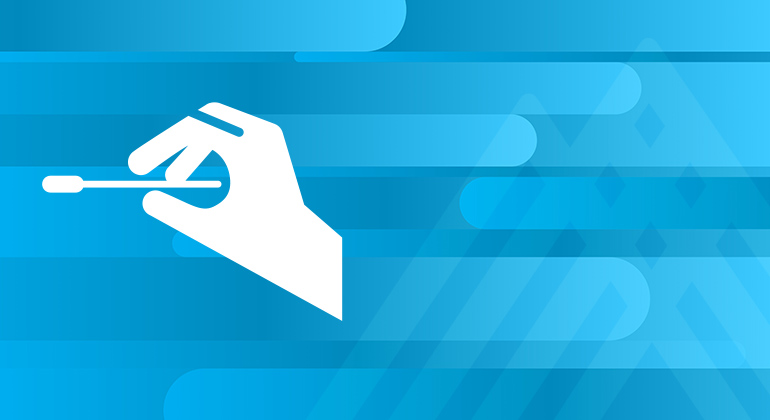 Testing and Treatment Information
There are many reasons to get tested for the coronavirus. You may be experiencing one of the many COVID-19 symptoms, ranging from cough and fever to diarrhea and loss of smell or taste. Or you may feel fine but you've been in contact with someone who has a possible or confirmed case. You may also need a COVID-19 test to comply with one of the many regulations now in place, such as work policies and travel advisories.
The Mount Sinai Health System is here to help with convenient testing options.
How to Get a COVID-19 Test
If you do not have any symptoms but need a test, please do not visit a Mount Sinai Emergency Department. Instead please contact your Primary Care Provider, visit one of the Mount Sinai practices or urgent care sites that provide testing or find a New York State or New York City test site near you. You can also make an appointment for the Mount Sinai COVID-19 PCR Saliva Test. This test uses state-of-the-art technology to provide a quick and reliable test result. Get more information here.
If you have life-threatening symptoms such as severe shortness of breath, changes in mental status, severe dehydration, or other complications, dial 911 or go to your nearest emergency room.
If you need a test due to milder symptoms, choose one of these in-person or online options:
In person:
Mount Sinai Urgent Care: For in-person COVID-19 testing, our locations throughout New York City accept both walk-in and scheduled appointments 365 days a year. Please wear a mask and practice social distancing. It is especially important to wear a face mask on the way to your appointment to help prevent the spread of the virus.
Virtual
Primary Care: If you have Primary Care Provider, please schedule a telehealth appointment with them through Find a Doctor or MyMountSinai patient portal
Mount Sinai's Express Online Consult Click4Care: If you want advice on testing, use this "smart" form, which asks you questions, adapts to your responses, then sends your information to our doctors. A Mount Sinai provider will contact you in an hour or less with advice and next steps.
If you think you may have COVID-19, you can access our video and online care services through MyMountSinai. If your symptoms include fever, cough, or shortness of breath, or if you have had close contact with a confirmed or potential person diagnosed with COVID-19 in the last 14 days, this is a safe and fast way to get the care you need. We are taking extra precautions to make sure our facilities are as safe as possible, and this will allow us to direct you to the most appropriate location for your care.
New York State has greatly expanded COVID-19 testing capacity. Testing is now available to all New Yorkers statewide.
COVID-19 Help
If you or a loved one has questions about COVID-19 symptoms, testing or treatment, you can text 4-SINAI (474624) from any mobile device to receive answers.
For any questions after receiving negative COVID-19 test results, you can call 646-605-5959 for further guidance.
Potential Treatments for COVID-19
Most individuals who are up to date with their COVID-19 vaccine do not need treatment. However, if you are more likely to get very sick from COVID-19 based on your age, vaccination status, or other medical conditions, we would recommend seeking treatment from your primary health care provider or through our ambulatory care or urgent care network.
Early treatment, if you have symptoms, may reduce your risk of being hospitalized or getting very sick from COVID-19. Treatment is not a substitution for vaccination, and we recommend all eligible people get their COVID-19 bivalent booster.
Oral antivirals like Paxlovid™ (nirmatrelvir/ritonavir) and Lagrevio™ (molnupiravir) are authorized by the Food and Drug Administration (FDA) for patients within five days after their symptoms began. They work by stopping the virus from multiplying in the body. A health care provider can prescribe these medications for you if you test positive or if there is high suspicion that you have COVID-19, based on your symptoms and potential exposure.
Who can get this treatment?
Oral antiviral treatment may not benefit everyone. People who may benefit from treatment with an oral antiviral include those age 50 and older, those who are not up-to-date with vaccination, those who have compromised immune systems, and those with underlying medical conditions who may be at higher risk for hospitalization from COVID-19. A list of high-risk medical conditions can be found here.
Most pharmacies have these medications available by prescription. Your health care provider will need to review your other medications and your kidney function to be sure you can take these medications safely. These oral antivirals are still effective against circulating variants of COVID-19.
Could these medications interact with other drugs I may be taking?
Talk to your health care provider about any other medications you are taking, including over-the-counter drugs and herbal supplements. Most drug interactions can be overcome by stopping another drug for a short period of time or changing the dose of the interacting drug.
What is the "COVID-19 rebound"?
Recurrence of symptoms and/or a positive test after a negative test is called "COVID-19 rebound." This can occur even if you don't take an oral antiviral or monoclonal antibody. The possibility of a "rebound" should not keep you from seeking treatment if you are at risk for getting very sick from COVID-19.
Monoclonal Antibody Treatments
Monoclonal antibodies are artificial copies of the antibodies produced by people's immune systems against a particular virus. Monoclonal antibody treatments have been previously available for patients who cannot take oral antivirals. But over time, the virus that causes COVID-19 has developed mutations that make these monoclonal antibodies ineffective. As a result, we are unable to offer monoclonal antibody treatment for COVID-19 infection at this time.
Pre-Exposure Prophylaxis for COVID-19
Evusheld™ or tixagevimab/cilgavimab is a monoclonal antibody therapy that is authorized by the FDA for pre-exposure prophylaxis for the prevention of COVID-19. Unfortunately, Evusheld™ may no longer be protective against the variants circulating in our region, so we are no longer offering it. Please talk to your health care provider about how to protect yourself from COVID-19, especially if you are moderately to severely immunocompromised and may not have mounted an adequate immune response to COVID-19 vaccination, or if you cannot get vaccinated due to a history of a severe adverse reaction to a COVID-19 vaccine.
Patients who develop symptoms of COVID-19 and have received Evusheld™ are encouraged to get tested for COVID-19 and seek treatment if their test is positive.