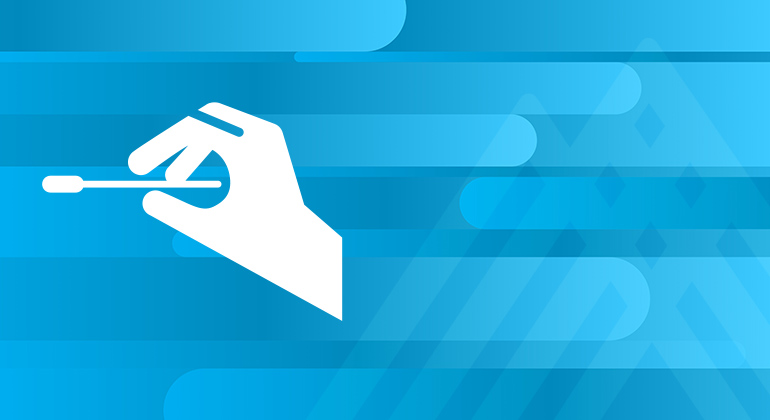 Testing and Treatment Information
There are many reasons to get tested for the coronavirus. You may be experiencing one of the many COVID-19 symptoms, ranging from cough and fever to diarrhea and loss of smell or taste. Or you may feel fine but you've been in contact with someone who has a possible or confirmed case. You may also need a COVID-19 test to comply with one of the many regulations now in place, such as work policies and travel advisories.
The Mount Sinai Health System is here to help with convenient testing options.
How to Get a COVID-19 Test
If you do not have any symptoms but need a test, please do not visit a Mount Sinai Emergency Department. Instead please contact your Primary Care Provider, visit one of the Mount Sinai practices or urgent care sites that provide testing or find a New York State or New York City test site near you. You can also make an appointment for the Mount Sinai COVID-19 PCR Saliva Test. This test uses state-of-the-art technology to provide a quick and reliable test result. Get more information here.
If you have life-threatening symptoms such as severe shortness of breath, changes in mental status, severe dehydration, or other complications, dial 911 or go to your nearest emergency room.
If you need a test due to milder symptoms, choose one of these in-person or online options:
In person:
Mount Sinai Urgent Care: For in-person COVID-19 testing, our locations throughout New York City accept both walk-in and scheduled appointments 365 days a year. Please wear a mask and practice social distancing. It is especially important to wear a face mask on the way to your appointment to help prevent the spread of the virus.
Virtual
Primary Care: If you have Primary Care Provider, please schedule a telehealth appointment with them through Find a Doctor or MyMountSinai patient portal
Mount Sinai's Express Online Consult Click4Care: If you want advice on testing, use this "smart" form, which asks you questions, adapts to your responses, then sends your information to our doctors. A Mount Sinai provider will contact you in an hour or less with advice and next steps.
If you think you may have COVID-19, you can access our video and online care services through MyMountSinai. If your symptoms include fever, cough, or shortness of breath, or if you have had close contact with a confirmed or potential person diagnosed with COVID-19 in the last 14 days, this is a safe and fast way to get the care you need. We are taking extra precautions to make sure our facilities are as safe as possible, and this will allow us to direct you to the most appropriate location for your care.
New York State has greatly expanded COVID-19 testing capacity. Testing is now available to all New Yorkers statewide.
COVID-19 Help
If you or a loved one has questions about COVID-19 symptoms, testing or treatment, you can text 4-SINAI (474624) from any mobile device to receive answers.
For any questions after receiving negative COVID-19 test results, you can call 646-605-5959 for further guidance.
Monoclonal Antibody Treatment for COVID-19
Monoclonal antibody treatment is not right for everyone. Please carefully consider whether or not you meet the criteria for referral, outlined below. Please also use our MyMountSinai video visit function to be screened before coming to the hospital.
If you have tested positive for COVID-19, monoclonal antibody treatment may help prevent serious illness and hospitalization. This depends, however, on your symptoms and whether you have certain medical conditions. Monoclonal antibodies are not necessary or effective for everyone. We will ask you about key information, such as your age, medical history, and timing of your symptoms, to determine if monoclonal antibody treatment is right for you.
Monoclonal antibody treatment is not a substitute for COVID-19 vaccination or booster vaccination. We are not currently offering pre-exposure prophylaxis (prevention of infection) with monoclonal antibodies. Vaccination and booster vaccination remains the best way for you to protect yourself from complications of COVID-19. If you receive a monoclonal antibody treatment, COVID-19 vaccination will be delayed for 90 days after the treatment.
What are monoclonal antibodies?
Your body creates antibodies to fight off infections. This happens when you're exposed to a virus or when you receive a vaccination, like the one against COVID-19. Monoclonal antibodies are similar to the antibodies your body naturally makes. Monoclonal antibodies are designed to decrease the amount of virus you have in your body.
Who can get monoclonal antibody treatment?
Monoclonal antibody treatment is only appropriate for some patients—it isn't for everyone. The Food and Drug Administration has authorized use of monoclonal antibody treatment for patients who are at highest risk of getting very sick with COVID-19. Treatment may help those individuals age 12 and older who weigh 88 pounds (40 kg) or more and:
Have tested positive for COVID-19 in the last 10 days and have symptoms of COVID-19
AND
Have medical conditions which put them at higher risk for developing serious disease or requiring hospitalization
If you are fully or partially vaccinated, you may still be eligible to receive monoclonal antibody treatment based on your age and/or medical history.
The following conditions may put you at higher risk for severe COVID-19:
Age 65 years or older
Obesity (BMI ≥ 30 )
Pregnancy
Diabetes
Chronic kidney disease
Immunosuppressive diseases or on immunosuppressive treatments (diseases or treatments that weaken your immune system and make it more difficult for your body to fight off infections)
Heart or circulatory conditions such as heart failure, coronary artery disease, cardiomyopathy, and high blood pressure
Chronic lung diseases like COPD (chronic obstructive pulmonary disease), moderate to severe asthma, interstitial lung disease, cystic fibrosis, or pulmonary hypertension
Sickle cell disease
Neurodevelopmental disorders such as cerebral palsy or other conditions including genetic or metabolic diseases and congenital abnormalities
Having a medical device like a tracheostomy or gastrostomy
Other medical conditions or factors may put you at higher risk for getting very sick from COVID-19. If you have questions, please discuss them with your health care provider. Please note that referral for assessment (checking to see if this treatment is right for you) does not guarantee that you will receive treatment.
Referral and treatment process
Monoclonal antibody treatment is only effective if it is started early, soon after you develop symptoms. We do not offer pre-exposure or post-exposure prophylaxis with monoclonal antibody treatment at this time.
If you are a Mount Sinai patient and have access to the MyMountSinai mobile app, open the app, and in the menu, select "Video Urgent Care" within the "Find Care" section. Please add "screening for monoclonal antibody treatment" as a chief complaint and one of our providers will screen you for treatment.
If you are a Mount Sinai patient and have not yet downloaded the MyMountSinai app, click here to sign up. You may then download the app and open up a video urgent care visit. Please add "screening for monoclonal antibody treatment" as a chief complaint. You can also use MyMountSinai from your desktop computer via this link.
If you are not a Mount Sinai patient and don't have a Mount Sinai medical record, please call 212-824-8390 to have one created. You can then follow the above instructions on downloading the MyMountSinai application to open up a video urgent care visit.
If you reside in Long Island, Mount Sinai South Nassau also provides monoclonal antibody treatment, and referrals for assessment can be made by calling 516-632-4998. You will be asked to provide a copy of your COVID-19 test results. If you completed an at-home COVID-19 antigen test, we will confirm your results with an additional test.
Monoclonal antibody treatment is an intravenous therapy, meaning it is given to you through an IV. Depending on the assessment and the monoclonal antibody you receive, your visit may take up to three or more hours. You will also be observed for an additional hour after the infusion ends.