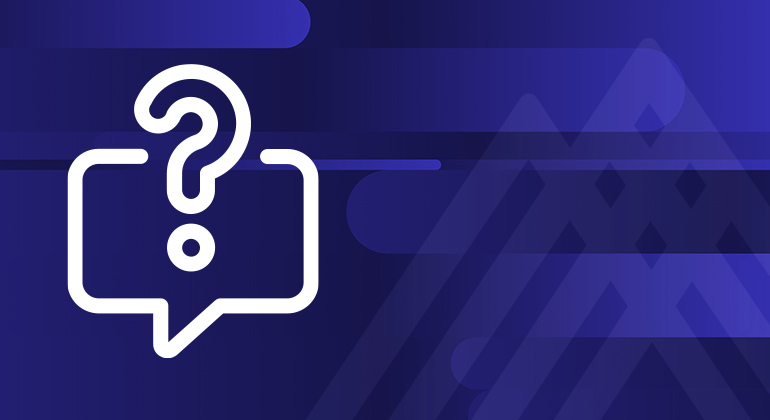 Frequently Asked Questions About Coronavirus (COVID-19)
Is it safe to come to Mount Sinai?
As of July 10th, Mount Sinai will welcome visitors to the hospitals, including Emergency Rooms. The visitor policy for the Mount Sinai Health System is as follows:
Before Your Visit
All visitors must be 18 years of age or older.
All visitors will be screened for symptoms of COVID-19 when they arrive at the hospital. Anyone who has symptoms of COVID-19 or who has been around someone with COVID-19 will not be allowed to enter.
All visitors must wear a face covering or mask during their visit. Masks with valves are not permitted. A mask will be provided if the visitor does not have one or has one with a valve.
After completing the symptoms screening, visitors will be asked to provide their name, contact information and the name of the patient being visited.
Visitors will be directed to the Nurses Station on the floor where their loved one is staying.
Visitors must wash their hands with soap and water, or use hand sanitizer, before entering and exiting their loved one's room.
If needed, visitors will be provided with personal protective equipment (PPE) to wear. Visitors must wear the appropriate PPE at all times and will be shown the correct way to wear it, including how to put it on and take it off.
During Your Visit
Patients are allowed only one visitor at a time.
Patients are allowed a total of four hours of visitation each day.
Visitors must stay in the patient's room throughout their visit unless asked to step out by hospital staff.
If needed, the hospital reserves the right to restrict the total number of visitors based on the needs of needs of other staff and/or patients occupying the room.
Visitors may not be present during procedures and recovery room except for childbirth, pediatrics, and patients with an intellectual, developmental, or other cognitive disability.
Visitors who do not follow these requirements will be asked to leave.
Hospital Visitor Hours
Mount Sinai Brooklyn: 10:00 am - 5:00 pm
Mount Sinai Beth Israel: 10:00 am - 6:00 pm
The Mount Sinai Hospital: 10:00 am - 6:00 pm
Mount Sinai Morningside: 10:00 am - 6:00 pm
Mount Sinai Queens: 9:00 am - 6:00 pm
Mount Sinai West: 10:00 am - 6:00 pm
Mount Sinai South Nassau: 4:00 pm - 8:00 pm
Please note, the visitor policy may be adjusted to ensure the safety of staff, patients and visitors.
UPDATED VISITOR POLICY – 7/10/20
What is coronavirus disease 2019 (COVID-19)?
Coronavirus disease 2019 (COVID-19) is a respiratory (breathing) illness caused by a coronavirus that was first identified during an outbreak in China.
I am a patient from out of state, am I exempt from the New York State quarantine rule?
New York State has announced that it will make an exception from its new quarantine rules for patients traveling here for necessary medical care and their companions.
Patients from a state where there is significant community spread of COVID-19, and their companions, may travel here despite the quarantine "for a medical procedure, elective procedure, or other appointment that cannot be postponed," according to the state Department of Health. Patients and their companions must remain quarantined except for travel that is necessary to their medical care, and the companions must abide by the visitor policy while on our campuses.
More information on New York's quarantine policies, including a list of states to which it applies, can be found on the NYS website.
What are the symptoms?
Symptoms of COVID-19 may include (Updated by the CDC May 13, 2020):
Fever (temperature greater than 100° Fahrenheit)
Chills
Shortness of breath or difficulty breathing
New onset persistent cough
Nasal congestion & runny nose not associated with allergies
Sore throat
New loss of taste or smell
Nausea or vomiting
Diarrhea
Fatigue (new or not explained by a pre-existing condition)
Headaches (new or not explained by a pre-existing condition)
Generalized muscle and body aches (new or not explained by a pre-existing condition)
I have symptoms, should I go to the doctor?
As recommended by the CDC, if you suspect you are infected, we recommend you seek medical care following the step-by-step guidance on the CDC website.
According to a directive from the New York City Department of Health and Mental Hygiene, the Mount Sinai Health System is not permitted to test patients for COVID-19 who have no or mild symptoms.
Testing will not change how we treat your illness.
Whether you have COVID-19 or another seasonal illness like the flu, we advise the following:
Stay home and only leave if you need medical attention
Isolate yourself from others in your household by staying in a separate bedroom
Use a separate bathroom if available; otherwise, disinfect the bathroom after using
Everyone should wash their hands frequently with soap and water or alcohol-based hand sanitizer
Dispose of used tissue properly in lined trash cans
If you wish to consult a doctor about your symptoms, please use our virtual service, Mount Sinai NOW as a first step. You can chat with a doctor on your smartphone or personal computer, using a video call, online visit, or Text-to-Chat. It will help us make sure you receive the appropriate care. According to a directive from the New York City Department of Health and Mental Hygiene, the Mount Sinai Health System is not permitted to test patients for COVID-19 who have no or mild symptoms.
COVID-19 Help
If you or a loved one has questions about COVID-19 symptoms, testing or treatment, you can text 4-SINAI (474624) from any mobile device to receive answers.
For any questions after receiving negative COVID-19 test results, you can call 646-605-5959 to receive further guidance.
How do I get tested?
If you have questions about COVID-19 testing – including when and if you should get tested – visit us online for Mount Sinai Now Virtual Care. A clinician will address all of your questions and provide testing guidance.
Should I wear a mask to protect myself?
Because some people infected with COVID-19 may not have any symptoms, the U.S. Centers for Disease Control and Prevention (CDC) now recommends that you wear a face covering (such a homemade face mask) when in public. Masks with valves are not recommended. Higher grade medical masks and respirators should be reserved for health care workers.
How can I protect myself?
Perform hand hygiene either with alcohol-based hand sanitizer (at least 60 percent alcohol) or soap and water.
Practice respiratory hygiene. Cover your mouth and nose with a tissue or your sleeve (not your hands) when coughing or sneezing.
Don't touch your eyes, nose, or mouth, especially with unwashed hands.
Avoid close contact with people who are sick.
Clean and disinfect frequently touched objects and surface.
Stay home when you are sick.
Are elective surgeries being scheduled at Mount Sinai hospitals?
As of June 9, 2020, the state of New York is now allowing elective surgeries which were halted due to the COVID-19 crisis to resume. Elective surgeries can now take place at all Mount Sinai Health System hospitals, doctor's offices, and ambulatory surgery centers. Teams from across the Health System are working to ensure a safe environment, so that patients can be confident in coming in to get the care they need.
I want to know more; what are good sources of information?
The best resource for information on the virus is on the CDC website at www.cdc.gov. The CDC provides useful information including frequently asked questions and travel guidance. More information is also available at mountsinai.org/covid19.