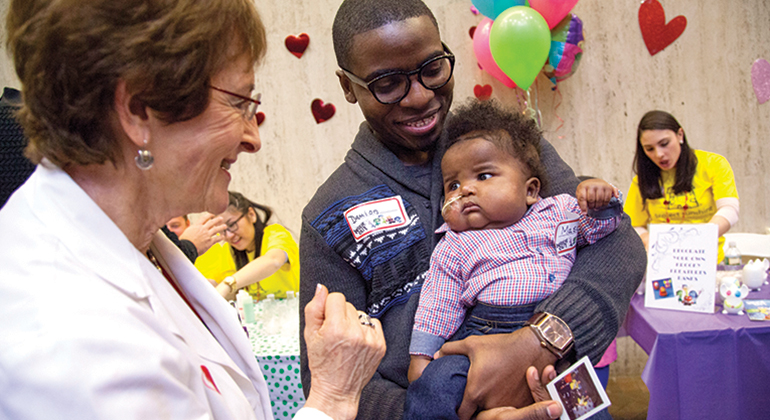 Children's Heart Center
The Mount Sinai Health System Children's Heart Center provides comprehensive and compassionate family-centered treatment of congenital and acquired heart disease prenatally, in pediatric patients, and in young adults. Our specialists evaluate and treat a wide variety range of cardiac conditions. Our pediatric cardiologists have extensive experience in diagnosing and treating congenital heart disease, with special expertise in complex and high-risk cases.
We work closely with and frequently refer our young patients to Mount Sinai's echocardiography laboratory, exercise physiology laboratory, and our cardiac magnetic resonance imaging program to get the most accurate diagnosis and ensure the finest care for your child.

An alliance between Mount Sinai and Children's Hospital of Philadelphia (CHOP), offers access to the latest in advanced diagnostic and treatment options and provides personalized care for your child with congenital or acquired heart disease. Our interdisciplinary team provides continuous care from before birth through adulthood. While testing and diagnostics take place at Mount Sinai, through the use of the latest telehealth technology, CHOP team members are able to fully participate in treatment decisions when appropriate.
Through this alliance, we manage birth defects prenatally to ensure the safest delivery options and best care for the mother and baby at birth.
Learn more about these teams and what they mean to the care of your child: