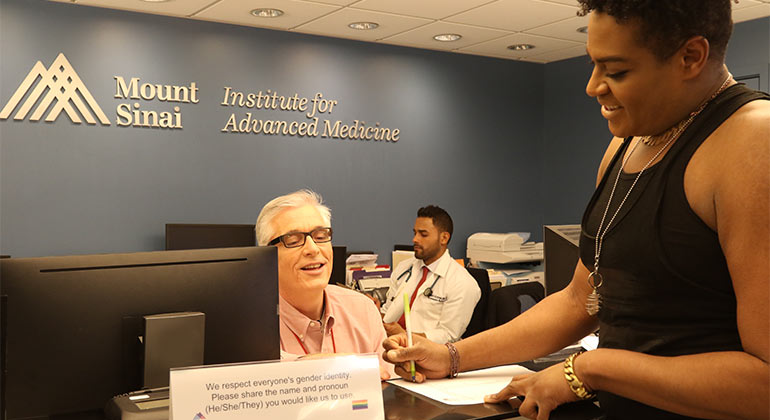 Become a Patient
The Mount Sinai Center for Transgender Medicine and Surgery (CTMS) takes a comprehensive multidisciplinary approach to caring for trans and gender non-conforming people. All CTMS patients have access to our broad team of professionals to ensure optimal health care, including primary care, hormone therapy, surgical care, gynecology, urology, social work, and mental health support.
Trans Youth and Adolescents
CTMS providers see trans and gender non-conforming people 18 years of age and older at our main office at 275 7th Avenue. Trans and gender non-conforming young people between the ages of 10 and 18 years old receive services at the Mount Sinai Adolescent Health Center. The adolescent program includes primary care, endocrine therapy, counseling, and family support. For more information, visit LGBTQ Health Services at Mount Adolescent Health Center.
Insurance and Access
All trans and medically non-conforming individuals should have access to medically necessary care. When needed, CTMS helps individuals access health insurance and obtain necessary approvals for transgender-related care, including both hormone treatment and surgical intervention. CTMS accepts most major commercial and New York State Medicaid plans. Our team can help obtain authorizations for out-of-state plans.