A "Stress-Free" Place that "Promotes Healing"
I learned I had breast cancer through a routine mammogram, confirmed by a follow-up biopsy. I knew I needed treatment, and I also knew I needed to feel safe. After researching a number of physicians and medical centers, I decided to go with Mount Sinai, which was one of the best decisions I have ever made. I was wonderfully impressed by both the care and the caring I received from everyone associated with my treatment.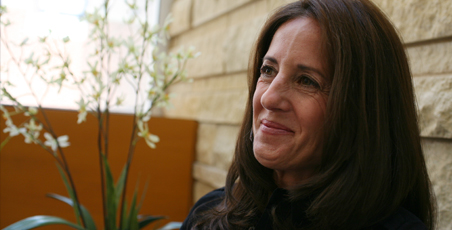 From my first appointment, I knew I was not alone. My physicians held my hand, helped me consider my options, and were always accessible. They responded to every question, every e-mail, quickly and with compassion. During our conversations, I decided my best option was to have a double mastectomy and reconstructive surgery, all of which went very well. I did not require chemo or radiation, and I now breathe much easier because I am cancer free with no fear of recurrence.
I was also pleased to have been invited to participate on the Dubin Breast Center's Advisory Committee, a group composed of patients and health care professionals charged with creating a peaceful atmosphere where patients can relax, listen to calming music and remain as stress-free as possible. As a professional designer, I chose the Center's colors, its furniture and other design elements, and I am very pleased with the results: the Dubin Breast Center is a place that promotes healing, and that's what it is meant to do.