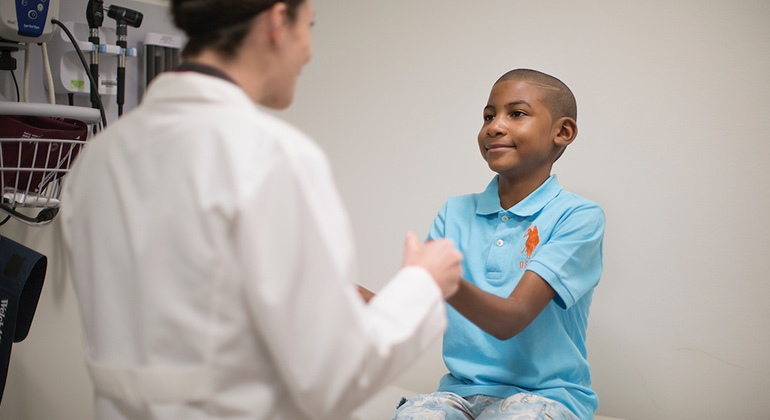 Pediatrics at Mount Sinai Beth Israel
At Mount Sinai Beth Israel, we offer personalized, multidisciplinary care that emphasizes wellness and prevention and focuses on your child and your entire family.
The Child and Family Behavioral Health Service of Mount Sinai Beth Israel is a multidisciplinary outpatient clinic; the Center for Child Trauma and Resilience at Mount Sinai Beth Israel focuses on helping your family members who have experienced traumatic stress; and the Comprehensive Pediatric Epilepsy Center diagnoses and treats your child with disorders related to the brain, spinal cord, and peripheral nerves.
Facilities
Pediatricians at Mount Sinai Union Square manage the full spectrum of health care for children, ranging from well baby visits to adolescent care. Subspecialists are available in pulmonology, gastroenterology and hepatology, kidney diseases, and neurology.
Our Team
Our physicians are committed to building a relationship with you. When you come to Mount Sinai Union Square, you can expect to have your child see the same pediatrician every time.