My Surgeon Has Been More to Me Than a Doctor
William Denza shares his story
I was a patient at Mount Sinai Hospital in 2012 for 40 consecutive days. I had two major surgeries, three procedures, and had a CT scan every three weeks from May 2012 to January 2013. In other words, I've been to hell and back.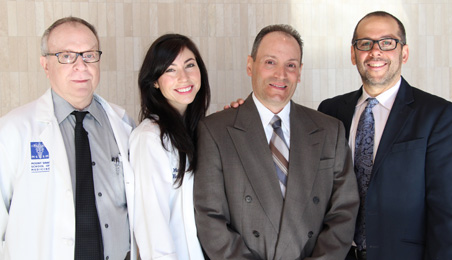 All through this time Dr. Daniel Labow has been more to me than a doctor. I cannot say enough Dr. Labow – he saved my life. The staff at Mount Sinai was impeccable from the doctors to the nurses and aides. I was treated as if I were part of their family.
I'm a husband and father of two young boys that are extremely happy that I am on my way to 100 percent full recovery. I went back to work approximately in April 2013 and have my life back.
William Denza