Concert Pianist Cancer Free After Painless Treatment
Raymond Hartley is a senior citizen who now lives in New York, but grew up in Australia and spent a lot of time outdoors. Recently, he noticed a sun-damaged spot on the left side of his nose, and went to his regular dermatologist to have it checked. His regular dermatologist, Jeffrey Roth, MD referred Raymond to Dr. Kenneth Rosenzweig at the Mount Sinai Hospital.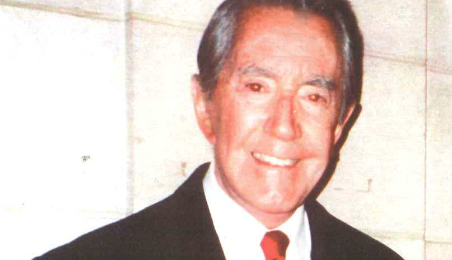 Dr. Rosenzweig determined that Raymond was a candidate for superficial radiotherapy (SRT), a non-surgical, non-invasive and painless option for treating non-melanoma skin cancer. Raymond underwent 10 sessions, twice a week, with the SRT machine (currently the only one available in Manhattan). "They only lasted about a minute each," Raymond said. He is now cancer-free.
Raymond is a concert pianist who regularly performs benefit concerts to raise money for various causes, and has been honored by Queen Elizabeth as a member of the Order of Australia (OAM) for his charitable work. He was so impressed with the care he received at Mount Sinai that he recently performed a benefit concert for the institution.
According to Dr. Rosenzweig, "Raymond was an excellent candidate for this type of therapy because the tumor was small and he didn't want to undergo surgery. I am thrilled with his outcome and glad that the procedure was quick and painless for him."