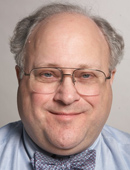 Scott E Brodie, MD, PhD
Position

ADJUNCT PROFESSOR | Ophthalmology
Dr. Scott Brodie is a Professor of Ophthalmology specializing in Medical Retina and Clinical Electrophysiology, and since 1985 has been the Director of the Department's Clinical Electrophysiology Laboratory. With expansive backgrounds in mathematics, biophysics, and genetics, he brings a unique perspective to the study of inherited, metabolic, and degenerative diseases of the retina in his clinical practice and research. He has developed and directs a comprehensive state-of-the-art clinical and research electrophysiologic laboratory, which provides the co mplete range of physiologic testing of visual fuction, including
· Full-field ("Ganzfeld) Electroretinography (ERG)
· Patern ERG
· Multifocal ERG
· Visual Evoked Potentials (VEP)
· Electro-oculography
· Color-vision testing (including Ishihara, HRR, Farnsworth D-15, Desaturated 15 Hue, F-M 100 Hue, and Nagel Anomaloscope)
· Dark Adaptometry
The full spectrum of standard clinical tests, including contrast sensitivity, Humphrey and Goldmann visual fields, fundus photography, spectral-mode optical coherence tomography (OCT), and fundus autofluorescence imaging are also available.
Dr. Brodie received his B.A. Summa Cum Laude and an M.A. in Mathematics from Wesleyan University. He received his Ph.D. in biophysics from The Rockefeller University and his M.D. from Cornell University Medical College. After his residency at The New York Hospital, he received his fellowship in medical retina at New York University Medical Center where he held the John Kluge Fellowship from the National Retinitis Pigmentosa Foundation. Dr. Brodie is a Diplomate of the American Board of Ophthalmology.
Dr. Brodie has published over 75 medical and scientific, primarily in the study of the retina from the molecular level, genetics, neurologic, and psychophysical models, electrophysiologic testing for early diagnosis of glaucoma, and early identification of retinopathy in AIDS. He has taken a special interest in several rare diseases, including Epidermolysis Bullosa, Fabry Disease, Niemann-Pick Disease, and, in collaboration with the Ocular Oncology Service at Memorial Sloan-Kettering Cancer Center, Retinoblastoma.
Clinical Focus
Diabetic Retinopathy
Macular Degeneration
Visual Evoked Potential Test
Language
English
Software

Dr. Brodie has written several computer programs for the use of professionals in vision science and ophthalmology. These include software for
· An Excel spreadsheet nomogram for Calibration of ERG flash and background illumination using a standard photographic flash-capable light meter
· Glaucoma screening by means of tests of blue-yellow chromatic contrast sensitivity after Arden, using standard PC color monitors
· A realization of the Berson test plates for Blue-cone achromats
· Demonstration of color-vision abnormalities using standard PC color monitors
These programs will be provided at no charge to those interested on an "as-is" basis on request,
by email.
Clinical interests:
Medical Retina:

inherited, metabolic, and degenerative diseases of the retina,
diabetic retinopathy
age-related macular degeneration,
retinitis pigmentosa

Clinical electrophysiology and psychophysics:

electroretinography,

full-field ('Ganzfeld') technique
focal ERG
pattern ERG

electro-oculography,
visual evoked potentials,
dark adaptometry,
contrast sensitivity,
color vision

Epidermolysis Bullosa
Occupational ophthalmology
Retinoblastoma
General ophthalmology
Research Interests:
Clinical electrophysiology: focal and pattern electroretinography
Early diagnosis of glaucoma
Theory of corneal topography
ERG monitoring for retinal toxicity:
Plaquenil
Sabril
Selected Publications

Brodie, S.E., Knight, B.W., and Ratliff, F.: The response of the Limulus retina to moving stimuli: A prediction by Fourier synthesis, J. Gen. Physiol., 1978, 72, 129-166.
Victor, J.D. and Brodie, S.E.: Discriminable textures with identical Buffon needle statistics, Biol. Cybernetics, 1978, 31, 231-234.
Sirovich, L., Brodie, S.E., Knight, B.W.: Effects of boundaries on the responses of neural networks, Biophys. J., 1979, 28, 423-446.
Brodie, S.E.: Photographic calibration of the Hirschberg test, Invest. Ophthalmol. Visual Sci., 1987, 28, 736-742.
Brodie, S.E. and Friedman, A.H., Retinal dysfunction as an initial ophthalmic sign in AIDS. British J. of Ophthalmology, 1990 74:49-51.
Brodie, S.E., Corneal topography and the Hirschberg Test, Applied Optics, 1992, 31:3627-3631.
Brodie, S.E. and Conte, M.M., Dependence of the Pattern-ERG on Variations of the Stimulus Pattern, Clin. Vis. Sci., 1992, 7:283-291.
Brodie, S.E., Goncalves, J., and Naidu, E.M., Combined amplitude and phase criteria for evaluation of macular electroretinograms, Ophthalmology 1992, 99:522-530.
Lin, A.N., Murphy, F., Brodie, S.E., Carter, D.M., Review of Ophthalmic findings in 204 Patients With Epidermolysis Bullosa, Amer. J. Ophthalmol., 1994, 118:384-390.
Brodie, S.E., An Indication for "Granny Glasses", Survey of Ophthalmology, 1995, 39:517-518.
Pollack, A.L, Brodie, S.E. Diagnostic Yield of the Routine Dilated Fundus Examination, Ophthalmology, 105:382-386, 1998. (see also Letter to the Editor, Ophthalmology, 105:1984-1985, 1998)
Gow, A., Southwood, C.M., Li, J.S., Pariali, M., Riordan, G.P., Brodie, S.E., Danias, J., Bronstein J.M., Kachar, B, and Lazzarini R.A., CNS myelin and sertoli cell tight junction strands are absent in OSP/Claudin-11 Null Mice, Cell 99:649-659, 1999.
Eng CM, Banikazemi M, Gordon RE, Goldman M, Phelps R, Kim L, Gass A, Winston J, Dikman S, Fallon JT, Brodie S, Stacy CB, Mehta D, Parsons R, Norton K, O'Callaghan M, Desnick RJ. A Phase 1/2 Clinical Trial of Enzyme Replacement in Fabry Disease: Pharmacokinetic, Substrate Clearance, and Safety Studies. Am J Hum Genet. 68(3):711-722, 2001.
McGovern MM, Wasserstein MP, Aron A, Desnick RJ, Schuchman EH, Brodie SE, Ocular Manifestations of Niemann-Pick Disease Type B, Ophthalmology, 111: 1424-1427, 2004.
Nandrot EF, Kim Y, Brodie SE, Huang X, Sheppard D, Finnemann SC, Loss of synchronized retinal phagocytosis and age-related blindness in mice lacking αvβ5 integrin. J Exp Med, 200:1539-1545, 2004.
Abramson DH, Dunkel IJ, Brodie SE, Kim JW, Gobin YP. A phase I/II study of direct intraarterial (ophthalmic artery) chemotherapy with melphalan for intraocular retinoblastoma: initial results. Ophthalmology. 2008 Aug;115(8):1398-404.
Brodie SE, Gobin YP, Dunkel IJ, Kim JW, Abramson DH, Persistence of retinal function after selective ophthalmic artery chemotherapy infusion for retinoblastoma. Documenta Ophthalmologica, Ophthalmol 2009 Aug;119(1):13-22.
Gobin YP, Dunkel IJ, Marr BP, Brodie SE, Abramson DH, Intra-arterial chemotherapy for the management of retinoblastoma: four-year experience, Arch Ophthalmol 2011 Jun;129(6):732-737.
Fuchs LR, Matthieu R, Inster-Moati I, Couette L, Dufier J-L, de Lonlay P, Brodie SE, Ocular manifestations of cobalamin C type methlymalonic aciduria with homocystinuria, Journal of AAPOS, 2012, in press.