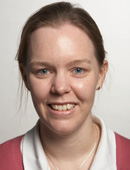 Position

ADJUNCT ASSOCIATE PROFESSOR | Microbiology
Video
Watch a video featuring the Microbiology and Virology PhD Graduate School Program.
Research Topic
Antivirals, Biodefense, Immune Antagonism, Infectious Disease, Influenza Virus, Nipah Virus, Viruses and Virology
Multi-Disciplinary Training Area
Microbiology [MIC]
Education
BSc, University of Cape Town

BSc (Med)Honors, University of Cape Town

PhD, University of Glasgow
Language
English
Students: Leighland Feinman, Nicole Glennon, Grant Beyleveld, Ryan O'Hanlon

Postdoctoral fellows: Oliver Dibben, Ph.D., Yuhong Liang, Ph.D., Kris White, Ph.D., Matthew Urbanowski, Ph.D., Thibaut Vausselin, Ph.D.

Research Personnel: Pablo Abreu Jr., Payal Pradhan

The Shaw laboratory is interested in the interactions that occur between RNA viruses and their hosts at the molecular level and how this knowledge may be used for understanding viral pathogenesis and for developing new antiviral drugs. The research involves basic molecular biology and virology techniques combined with RNAi, proteomics and high-throughput screening of small molecular weight compounds.
Our major focus is on identifying new antivirals for influenza virus as well as host proteins that are required by the virus and therefore may serve as novel drug targets. Another interest of the Shaw lab is the host antiviral response and specifically the mechanisms that viruses use to block this response. One virus of particular interest to us is Nipah virus, with is a highly pathogenic, emerging paramyxovirus. Nipah virus encodes multiple proteins that inhibit the antiviral response and our goal is to determine their mechanisms of action and their individual contributions to virus pathogenesis.