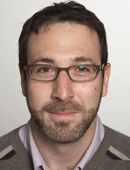 Ian M Kronish, MD
Position

ADJUNCT ASSISTANT PROFESSOR | Medicine, General Internal Medicine
Kronish I, Morrison RS, Federman AD, Boal J. Prescription utilization in an urban homebound populaion.. J. Gerontol A Biol Sci Med Sci 2006; 61: 411-415.
Rieckmann N, Gerin W, Kronish I. Course of depressive symptoms and medication adherence after acute coronary syndromes: an electronic medication monitoring study. J Am Coll Cardiol 2006; 48: 2218-2222.
Rieckmann N, Kronish I, Haas D. Persistent depressive symptoms lower aspirin adherence following acute coronary syndromes. Am Heart J 2006; 152: 922-927.
Kronish I, Rieckmann N, Halm EA. Depressed patients are less likely to follow recommended risk reducing behaviors after acute coronary syndromes. J Gen Intern Med 2006; 21: 1178-1183.
Kronish I. Primary Care Mental Health Curriculum. MedEdPORTAL 2007;.
Kronish I, Rieckmann N, Schwartz J, Schwartz D, Davidson K. Is depression after an acute coronary syndrome simply a marker of unknown prognostic factors of mortality?. Psychosom Med 2009; 17: 697-703.
Davidson K, Rieckmann N, Clemow L, Schwartz J, Shimbo D, Medina V, Albanese G, Kronish I, Hegel M, Burg MM. Enhanced depression care for Acute Coronary Syndrome patients with persistent depressive syndromes. Coronary Psychosocial Evaluation Studies (COPES) randomized controlled trial. Arch Int Med;.
Davidson K, Burg M, Kronish I, Shimbo D, Dettenborn L, Mehran R, Vorcheimer D, Clemow L, Schwartz J, Lesperance F, Rieckmann N. Anhedonia predicts major adverse cardiac events and mortality in patients 1 year after coronary syndrome. Arch Gen Psych;.