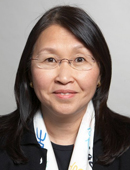 Pediatrics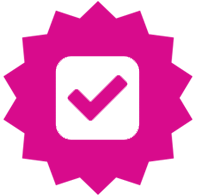 Mount Sinai Doctors Faculty Practice
?
Positions

PROFESSOR | Genetics and Genomic Sciences

PROFESSOR | Pediatrics

PROFESSOR | Cell, Developmental & Regenerative Biology

Specialties

Pediatrics

Genetics and Genomics

Hospital Affiliation
The Mount Sinai Hospital

Phone
Atran Berg Laboratory Building 212-241-6947

212-241-6947
Patient Experience Rating
Request an Appointment
Request an Appointment
Atran Berg Laboratory Building

1st Floor, Room AB1-12

1428 Madison Avenue

New York, NY 10029

Phone: 212-241-6947

212-241-6947
Ethylin Wang Jabs is currently Vice Chair and Professor of the Department of Genetics and Genomic Sciences, Professor of Pediatrics, and Professor of Developmental and Regenerative Biology at the Icahn School of Medicine at Mount Sinai, New York City. She received the endowed Mount Sinai Professorship of Developmental Genetics. She was the Chief of the Division of Medical Genetics and Genomics from 2007-2012 and served as Director of the Medical Genetics Residency and Clinical Laboratory Fellowship Training Programs from 2007-2011. Prior to November 1, 2007, her appointment was at Johns Hopkins University School of Medicine. She was the Dr. Frank V. Sutland Professor of Pediatric Genetics, Director of the Center for Craniofacial Development and Disorders, and Director of the International Collaborative Genetics Research Training Program. Her academic appointments were Professor of Pediatrics, Medicine, and Surgery since 1996. She continues to have an adjunct Professor appointment at Johns Hopkins.

She is a member of professional and honorary societies including Society for Pediatric Research, American Society for Clinical Investigation, Association of American Physicians, American Society of Human Genetics, American Cleft Palate-Craniofacial Association, Johns Hopkins Society of Scholars, and Practitioners' Society of New York. She served as President for the American Chinese Geneticist Association (1996-1997), President of the Society of Craniofacial Genetics (1996-1998), and Chair of the Professional Ethics Committee for the American Society of Human Genetics (2004-2006). She is a member of The Smile Train Medical Advisory Board, Moebius Syndrome Foundation Scientific Advisory Board, Born A Hero: Pfeiffer's Health & Social Issues Awareness Medical Board. She has been a research advisor to several institutes of the National Institutes of Health and a standing member of the Genome Study Section (1996-1999), Board of Scientific Counselors for the National Institute of Dental and Craniofacial Research (2000-2004), and Genetics of Health and Disease (2007-2011). She was on the editorial board for the Pediatric Research, Journal of Craniofacial Genetics and Developmental Biology, and Genetics in Medicine and the book, Principles of Molecular Medicine. She has authored more than 200 peer-reviewed publications and 50 chapters and reviews.

She is the director of the Interdisciplinary Training in Systems and Developmental Biology in Birth Defects of the Mount Sinai Graduate School of Biomedical Sciences.

She is a clinical geneticist and serves as an attending in medical genetics in the General Genetics Clinic and the Cleft and Craniofacial Clinic at the Mount Sinai Medical Center.
Certifications
Clinical Molecular Genetics
Clinical Genetics
Clinical Cytogenetics
Clinical Focus
Birth Defects
Craniofacial Anomalies
DiGeorge Syndrome
Genetic Counseling
Multiple Congenital Anomalies
Oral-Facial Clefts
Prenatal Diagnosis
Spina Bifida
Research Topics
Bone Biology, Brain Imaging, Cartilage Biology, Connexins, Cytogenetics, Developmental Biology, Embryology, Folates, Gene Discovery, Gene Expressions, Genetics, Genomics, Growth Factors and Receptors, Human Genetics and Genetic Disorders, Knockout Mice, Molecular Biology, Morphogenesis, Protein Kinases, Skeletal Biology, Transcription Factors, Transgenic Mice
Multi-Disciplinary Training Areas
Development, Regeneration, and Stem Cells [DRS], Genetics and Data Science [GDS]
Education
BA, Johns Hopkins University

MD, Johns Hopkins School of Medicine
Internship, Flexible Intern
Cornell Medical Center

Residency, Pediatrics
Johns Hopkins Hospital
Fellowship, Genetics
Johns Hopkins School of Medicine
Language
English
Birth defects occur in approximately five percent of newborns, and there are more than 700 inherited conditions with craniofacial and limb abnormalities. The research focus of Dr. Jabs' laboratory is to increase our understanding of the molecular basis of human malformation disorders including Crouzon, Apert, Treacher Collins, Moebius, Goldenhar, oculodentodigital, and Roberts syndromes. Mutations for syndromic craniosynostosis, cleft lip and palate, and mandibulofacial dysostosis conditions were identified in homeobox and helix-loop-helix transcription factors, growth factor receptors, connexins, and cohesion proteins. Current experimentation involves gene expression and protein interaction studies in animal model, biochemical, and cellular systems including induced pluripotent stem cells. These studies are elucidating the pathogenetic mechanisms of these mutations, signaling pathways and networks involved in normal and abnormal developmental processes, and phenotype-genotype correlations. Population association studies are being conducted on non-syndromic congenital anomalies such as isolated craniosynostosis and cleft lip with or without cleft palate. Based on these findings, therapeutic strategies are being tested in animal models to ameliorate abnormal craniofacial morphology. Her group is surveying the impact of these malformation conditions on the psychological well-being of the patients and their families.
She has also initiated a research program to evaluate genetics and genomics education for primary care physicians and the community served by Mount Sinai Center regarding the genetics of complex diseases, such as diabetes, coronary artery disease, cancer, and osteoporosis.
http://www.mssm.edu/research/labs/ethylin-wang-jabs-laboratory

Holmes G, O'Rourke C, Motch Perrine SM, Lu N, van Bakel H, Richtsmeier JT, Jabs EW. Midface and upper airway dysgenesis in FGFR2-related craniosynostosis involves multiple tissue-specific and cell cycle effects. Dev 2018; 145(19): 1-14.
Di Gioia SA, Connors S, Matsunami N, Cannavino J, Rose MF, Gilette NM, Artoni P, de Macena Sobreira NL, Chan WM, Webb BD, Robson CD, Cheng L, Van Ryzin C, Ramirez-Martinez A, Mohassel P, Leppert M, Scholand MB, Grunseich C, Ferreira CR, Hartman T, Hayes IM, Morgan T, Markie DM, Fagiolini M, Swift A, Chines PS, Speck-Martins CE, Collins FS, Jabs EW, Bönnemann CG, Olson EN, Carey JC, Robertson SP, Manoli I, Engle EC. A defect in myoblast fusion underlies Carey-Fineman-Ziter syndrome. Nat Commun 2017; 6(8): 16077.
Kelly JJ, Esseltine JL, Shao Q, Jabs EW, Sampson J, Auranen M, Bai D, Laird DW. Specific functional pathologies of Cx43 mutations associated with oculodentodigital dysplasia. Mol Biol Cell 2016; 27(14): 2172-85.
Sanderson SC, Suckiel SA, Zweig M, Bottinger EP, Jabs EW, Richardson LD. Development and preliminary evaluation of an online educational video about whole-genome sequencing for research participants, patients, and the general public. Genet Med 2016; 18(5): 501–512.
Kling RR, Taub PJ, Ye X, Jabs EW. Oral clefting in china over the last decade: 205,679 patients. Plast Reconstr Surg Glob Open 2014; 2(10): e236.
Scott AF, Mohr DW, Kasch LM, Barton JA, Pittiglio R, Ingersoll R, Craig B, Marosy BA, Doheny KF, Bromley WC, Roderick TH, Chassaing N, Calvas P, Prabhu SS, Jabs EW. Identification of an HMGB3 frameshift mutation in a family with an X-linked colobomatous microphthalmia syndrome using whole-genome and X-exome sequencing. JAMA Ophthalmol 2014; 132(10): 1215-1220.
Rucker JC, Webb BD, Frempong T, Gaspar H, Naidich TP, Jabs EW. Characterization of ocular motor deficits in congenital facial weakness: Moebius and related syndromes. Brain 2014; 137(4): 1068-1079.
Sanderson SC, Diefenbach MA, Zinberg R, Horowitz CR, Smirnoff M, Zweig M, Streicher S, Jabs EW, Richardson LD. Willingness to participate in genomics research and desire for personal results among underrepresented minority patients: a structured interview study. J Community Genet 2013; 4(4): 469-482.
Justice CM, Yagnik G, Kim Y, Peter I, Jabs EW, Erazo M, Ye X, Ainehsazan E, Shi L, Cunningham ML, Kimonis V, Roscioli T, Wall SA, Wilkie AO, Stoler J, Richtsmeier JT, Heuzé Y, Sanchez-Lara PA, Buckley MF, Druschel CM, Mills JL, Caggana M, Romitti PA, Kay DM, Senders C, Taub PJ, Klein OD, Boggan J, Zwienenberg-Lee M, Naydenov C, Kim J, Wilson AF, Boyadjiev SA. A genome-wide association study identifies susceptibility loci for nonsyndromic sagittal craniosynostosis near BMP2 and within BBS9. Nat Genet 2012; 44(12): 1360-1364.
Webb BD, Shaaban S, Gaspar H, Cunha LF, Schubert CR, Hao K, Robson CD, Chan WM, Andrews C, MacKinnon S, Oystreck DT, Hunter DG, Iacovelli AJ, Ye X, Camminady A, Engle EC, Jabs EW. HOXB1 founder mutation in humans recapitulates the phenotype of Hoxb1-/- mice. Am J Hum Genet 2012; 91(1): 171-179.
Wang Y, Zhou X, Oberoi K, Phelps R, Couwenhoven R, Sun M, Rezza A, Holmes G, Percival CJ, Friedenthal J, Krejci P, Richtsmeier JT, Huso DL, Rendl M, Jabs EW. p38 Inhibition ameliorates skin and skull abnormalities in Fgfr2 Beare-Stevenson mice. J Clin Invest 2012; 122(6): 2153-2164.
Bernier FP, Caluseriu O, Ng S, Schwartzentruber J, Buckingham KJ, Innes AM, Jabs EW, Innis JW, Schuette JL, Gorski JL, Byers PH, Andelfinger G, Siu V, Lauzon J, Fernandez BA, McMillin M, Scott RH, Racher H, FORGE Canada Consortium , Majewski J, Nickerson DA, Shendure J, Bamshad MJ, Parboosingh JS. Haploinsufficiency of SF3B4, a component of the pre-mRNA spliceosomal complex, causes Nager syndrome. Am J Hum Genet 2012; 90(5): 925-933.
Beaty TH, Ruczinski I, Murray JC, Marazita ML, Munger RG, Hetmanski JB, Murray T, Redett RJ, Fallin MD, Liang KY, Wu T, Patel PJ, Jin SC, Zhang TX, Schwender H, Wu-Chou YH, Chen PK, Chong SS, Cheah F, Yeow V, Ye X, Wang H, Huang S, Jabs EW, Shi B, Wilcox AJ, Lie RT, Jee SH, Christensen K, Doheny KF, Pugh EW, Ling H, Scott AF. Evidence for gene-environment interaction in a genome wide study of nonsyndromic cleft palate. Genetic Epidemiology 2011; 35(6): 469-478.
Beaty T, Murray J, Marazita M, Munger R, Ruczinski I, Hetmanski J, Liang KY, Wu T, Murray T, Fallin M, Redett R, Raymond G, Schwender H, Jin S, Cooper M, Dunnwald M, Mansilla M, Leslie E, Bullard S, Lidral A, Moreno L, Menezes R, Vieira A, Petrin A, Wilcox A, Lie R, Jabs E, Wu-Chou Y, Chen P, Wang H, Ye X, Huang S, Yeow V, Chong S, Jee S, Shi B, Christensen K, Doheny K, Pugh E, Ling H, Castilla E, Czeizel A, Ma L, Field L, Brody L, Pangilinan F, Mills J, Molloy A, Kirke P, Scott J, Arcos-Burgos M, Scott A. A genome -wide association study of cleft lip with and without cleft palate identifies risk variants near MAFB and ABCA4. Nat Genet 2010; 42(6): 525-529.
Ng S, Buckingham K, Lee C, Bingham A, Tabor H, Dent K, Huff C, Shannon P, Jabs E, Nickerson D, Shendure J, Bamshad M. Exome sequencing identifies the cause of a mendelian disorder. Nat Genet 2010; 42(1): 30-35.
Yoon S, Qin J, Glaser R, Jabs E, Wexler N, Sokol R, Arnheim N, Calabrese P. The ups and downs of mutation frequencies during aging can account for the Apert syndrome paternal age effect. PLOS Genet 2009; 5(7): e1000558.
Paznekas W, Karczeski B, Vermeer S, Lowry R, Delatycki M, Laurence F, Koivisto P, Van Maldergem L, Boyadjiev S, Bodurtha J, Jabs E. GJA1 mutations, variants, and connexin 43 dysfuntion as it relates to the oculodentodigital dysplasia phenotype. Hum Mutat 2009; 30(5): 724-733.
Gordillo M, Vega H, Trainer AH, Hou F, Sakai N, Luque R, Kayserili H, Basaran S, Skovby F, Hennekam RC, Uzielli ML, Schnur RE, Manouvrier S, Chang S, Blair E, Hurst JA, Forzano F, Meins M, Simola KO, Raas-Rothschild A, Schultz RA, McDaniel LD, Ozono K, Inui K, Zou H, Jabs EW. The molecular mechanism underlying Roberts syndrome involves loss of ESCO2 acetyltransferase activity. Hum Mol Genet 2008; 17(14).
Physicians and scientists on the faculty of the Icahn School of Medicine at Mount Sinai often interact with pharmaceutical, device and biotechnology companies to improve patient care, develop new therapies and achieve scientific breakthroughs. In order to promote an ethical and transparent environment for conducting research, providing clinical care and teaching, Mount Sinai requires that salaried faculty inform the School of their relationships with such companies.

Below are financial relationships with industry reported by Dr. Jabs during 2017 and/or 2018. Please note that this information may differ from information posted on corporate sites due to timing or classification differences.
Other activities: Examples include, but are not limited to, committee participation, data safety monitoring board (DSMB) membership
BioMarin Pharmaceutical Inc.
Mount Sinai's faculty policies relating to faculty collaboration with industry are posted on our website. Patients may wish to ask their physician about the activities they perform for companies.
Physicians who provide services at hospitals and facilities in the Mount Sinai Health System might not participate in the same health plans as those Mount Sinai hospitals and facilities (even if the physicians are employed or contracted by those hospitals or facilities).

Information regarding insurance participation and billing by this physician may be found on this page, and can also be obtained by contacting this provider directly. Because physicians insurance participation can change, the insurance information on this page may not always be up-to-date. Please contact this physician directly to obtain the most up-to-date insurance information.

Insurance and health plan networks that the various Mount Sinai Health System hospitals and facilities participate in can be found on the Mount Sinai Health System website.