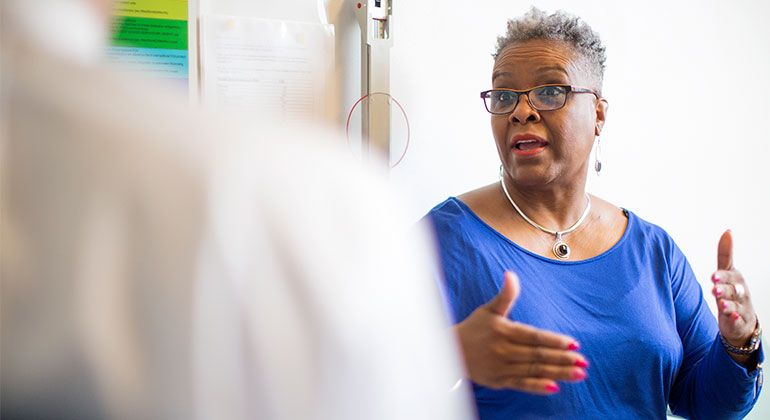 From healthy eating practices to the correct insulin dosing, there's so much to keep track of with a chronic condition like diabetes. At Mount Sinai Doctors-Westchester, our diabetes education expert is skilled in helping you to fully understand your condition and adopt the routines that will better control your disease.
Our Services
Our practice educates patients in the area of diabetes management, including insulin dosing, lifestyle modifications, and medical nutrition. Based on the newest guidelines, our registered dietitian will make dietary recommendations that take factors such as your other medical conditions and cultural food preferences into consideration.
Why Choose Mount Sinai Doctors-Westchester
Mount Sinai Doctors-Westchester houses a range of specialties under one roof. Our podiatry, gastroenterology, and internal medicine teams all work together to give you convenient access to comprehensive care. We are also part of the Mount Sinai Health System, which means we are able to bring Mount Sinai's superb clinical excellence in diabetes care home to our lower Westchester community.
Meet The Team
Leeba A Babu
Deborah Rosenberg, RD, CDE