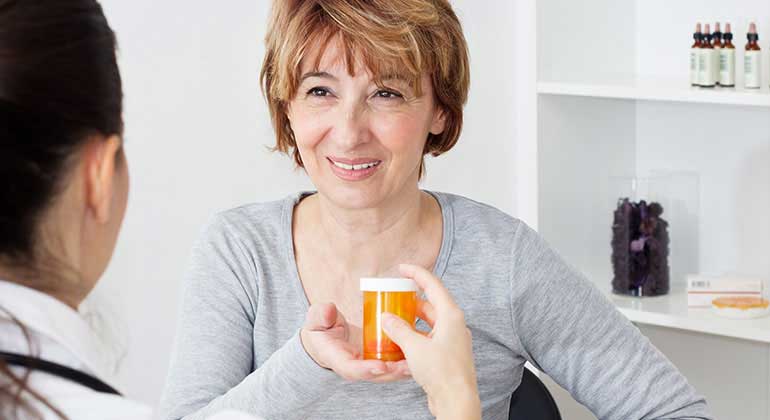 Mount Sinai Pharmacy strives to provide compassionate patient care with seamless coordination. We work to advance medicine by offering unrivaled education, research, and outreach in the many diverse communities we serve.
Our specialty pharmacy services are an important part of the care that you already receive from our hospitals and doctors. By integrating prescription services with your other health care services, we can make sure you get the medications you need, when you need them. You will get your drugs accurately, safely and quickly. We also offer:
An expert and compassionate pharmacy team. Our highly trained clinical pharmacists, technicians, and patient navigators care deeply about you. We are here to address your questions and concerns.
Coordinated care with your doctor. Our clinical pharmacists work closely with your doctors and other staff. We want to be sure you understand how and when to take your medicine and what to do if you have side effects. We can also help you making changes to your lifestyle that can help you during treatment.
Personalized patient navigation services. Our patient navigators help coordinate your benefits, get the insurance approvals you need, and seek available financial assistance to help cover the cost.
Reliable refills, follow-up, and delivery. We remind you when your next refill is due and coordinate free prescription delivery. We can arrange to have the drugs sent to one of our satellite pharmacies, your doctor's office, or another New York metro area location of your choice.
Generics available. If your insurance company requires that we replace your prescription with a generic, we can do so.
Our participation in many prescription insurance plans. We participate with many prescription insurance plans. If you need to get your medication from another pharmacy, we can easily transfer the prescription and keep you informed.
Ability to transfer if necessary. If you have a medication we do not have access to, or if your insurance requires you to use another pharmacy, we can transfer your prescription to the best place.