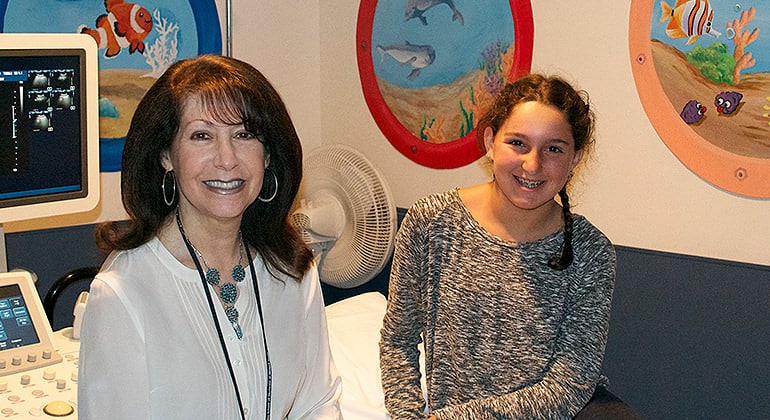 Pediatric Radiology at the Mount Sinai Kravis Children's Hospital provides comprehensive state-of-the-art imaging services for premature infants, full-term infants, children, adolescents, and young adults up to age 21.
Our experienced, internationally known pediatric radiologists work closely with referring physicians to determine which imaging study is most appropriate for the individual child and situation. Reducing radiation exposure is very important to us. Whenever possible, we use imaging tests that do not require radiation exposure, such as ultrasounds or magnetic resonance imaging. If we must use a test that requires radiation exposure, such as plain-film radiography, fluoroscopy, computed tomography, nuclear medicine, or interventional radiology, we use the lowest possible dose.
To reduce your child's anxiety, our main pediatric radiology area is designed with a comforting and attractive underwater theme. Your child can watch a video or play with a hand-held gaming device prior to and during their imaging studies, and we give your child lollipops and stickers afterwards. Our young patients also enjoy coloring in their very own copy of the Mount Sinai Kravis Children's Hospital Pediatric Radiology Coloring Book prior to their imaging procedures, which depicts some members of our staff.