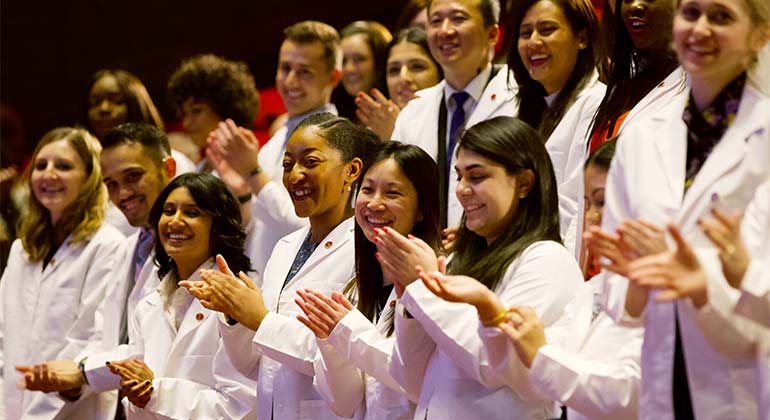 Accelerated BSN Program (ABSN)
The Accelerated Bachelor of Science in Nursing (ABSN) is designed for individuals who have completed a baccalaureate degree in a non-nursing discipline. Graduates of this full-time, 15-month, hybrid program are eligible to take the NCLEX-RN licensure examination and are well-prepared to pursue master's-level education in nursing. Student complete their hands-on clinical training at the Mount Sinai Hospital, listed on the 2019 "Honor Roll" in the U.S. News & World Report Best Hospitals rankings, and other network hospitals. Learn more about the ABSN Program.
Bachelor of Science in Nursing Completion Program (RN-BSN)
Designed for registered nurses (RNs) who want to broaden their scope of nursing practice. PSON's RN-BSN program provides RNs with a unique opportunity to pursue advanced study in high demand specialty areas. Students can receive up to 89 credits for non-nursing courses and complete the program in four semesters. Up to 10 credits in the curriculum can be applied to PSON's soon-to-be launched graduate program. The program design offers small cohort groups, where RNs combine the flexibility of online learning with sessions led by experienced faculty. Learn more about the RN- BSN Program.