World Traveler Resumes Adventures After Mitral Valve Surgery
Linda Rosenthal's heart and lungs were wearing out, but heart valve surgery at Mount Sinai Heart restored her health.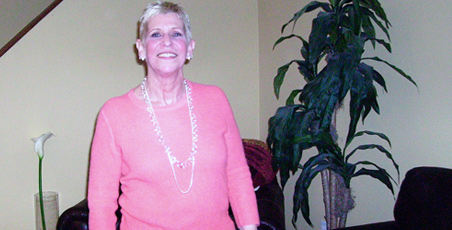 When Linda Rosenthal's primary-care physician diagnosed her with heart disease, the energetic world traveler couldn't believe what she had heard. As someone who had always been vigilant about her health, Linda, a 56-year-old New Jersey resident, was sure her doctor had misinterpreted her test results.
Linda had expected that someday her doctor would deliver bad news — but not this. Cancer ran in her family. She herself was a cancer survivor. She had developed asthma, too. But heart disease? It was never part of the picture.
Second Opinion Confirms Diagnosis
Linda sought out a second opinion, and her cardiologist concurred — Linda's mitral valve was failing. In fact, Linda's mitral valve hinges were swinging back and forth like saloon doors, he said. The malfunction was causing her ventricle to pump blood backwards, into the atrium, and was putting additional strain on her heart and lungs. Open-heart surgery, he said, was her only recourse.
Linda was shocked. During three weeks in Israel, island-hopping in Greece, and eating her way across Italy, she had experienced no symptoms. How could she possibly require open-heart surgery?
"That's impossible," Linda remembers thinking. "I was dumbfounded, absolutely floored."
Internet Research and a Friend's Suggestion Leads Linda to Mount Sinai
Linda began searching the Internet for more information. She was accustomed to searching the Web — but usually for information she could use on her trips. Never did she expect to research "mitral valve prolapse."
A friend of her daughter's recommended Mount Sinai Heart. David H. Adams, MD, Professor and Chair of Cardiothoracic Surgery and Program Director of the Mount Sinai Mitral Valve Repair Reference Center, met with Linda and reviewed her options. Dr. Adams advised Linda to have her mitral valve repaired while she was strong and healthy, before her heart was irreversibly damaged.
Linda's tricuspid valve also needed repair, he said, and with Linda's consent, Dr. Adams fixed both valves during the same operation.
"The whole process was like a well-choreographed ballet," Linda says. "Everyone, from the people at the front desk to the ICU doctors, the nurses, and the rehab center staff, was so attentive to my every need.
After the Surgery, Life's Looking Good
Five days after her operation, Linda went home to her family and began an individualized postsurgical care program at Mount Sinai Heart Cardiac Health Program.
The operation turned out to be the best thing that could have happened to her, Linda says. "Open-heart surgery put me on the path to good health." With her heart operating more efficiently, she gained energy she never knew she had.
"I now exercise four days a week in the gym in my building, I have a personal trainer, and I'm registering to run a half-marathon," Linda says. "After all, I need to get in shape for next year's safari!"