Staff
Abby Schwartz, RN, BSN, MBA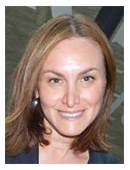 Abby Schwartz is the Director of the Diabetes Alliance and Wellness at the Mount Sinai Health System. She is a clinical-operations professional who focuses her passion for health care in building wellness, care management and disease management initiatives that drive improvements in health outcomes. She has designed the infrastructure and cultivated medical teams to support the optimal management of obesity, diabetes, and cardiovascular disease. Ms. Schwartz enjoys bringing cooking demonstrations, personal nutrition counseling, diabetes care management, smoking cessation and digital wellness offerings to Mount Sinai Hospital campuses for faculty and employees. She leads a team of practitioners who serve patients and employees at 30 primary care, multispecialty and cardiology practices through New York City metropolitan area.
Mari Umpierre, PhD
Dr. Mari Umpierre is the Director of Behavioral Health and Research for the Mount Sinai Health System's Employee Wellness Initiatives. In this role she develops partnerships across the MSHS to design and implement programs and strategies that promote emotional wellness and stress reduction. She is particularly interested in health and mental health literacy and has investigated issues related to language, cultural barriers and health communication. Her clinical work and research interests include cross cultural issues in mental health and access to care for minorities.
Maria Elena Rodriguez, RD, CDE,is a Registered Dietician and Certified Diabetes Educator with the Mount Sinai Health System. She has 20 years of experience as a Registered Dietician and seven years of experience practicing as a Certified Diabetes Educator. Maria is the Program Manager for the Mount Sinai Diabetes Alliance and engages employees, patients and physicians on a daily basis to drive improvements in overall health outcomes. Maria enjoys working with faculty and employees to support them in reaching their highest level of health.
Maria has recently been recognized by the Association of Diabetes Educators for her work in high-risk communities. She is a member of the American Diabetes Association and American Association of Diabetes Educators.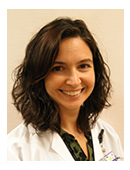 Jennifer Kartashevsky, RD, CDE, is a Registered Dietician and Certified Diabetes Educator with the Mount Sinai Health System who supports patients and employees in achieving their personal health goals. She enjoys educating employees on how to eat balanced, nutritious meals, control blood sugar levels and reach a healthier weight. She sees employees during individualized sessions and introduces them to various digital health apps that support individuals in living a healthy lifestyle.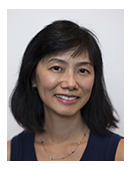 Celia Chu-diep, RD, CDE is a Registered Dietician and Certified Diabetes Educator with the Mount Sinai Health System and has more than 20 years of experience in the field of Diabetes. Celia believes in working collaboratively with employees to help them achieve their health goals.
Kayla Jaeckel, MS RD CDN CDE, is a Registered Dietitian and Certified Diabetes Educator with a passion for educating employees and faculty in establishing a balanced and healthy lifestyle. She currently works with employees who are seeking to make nutrition lifestyle changes and begin an exercise program. In addition to working individually with employees, Kayla leads walking groups at several Mount Sinai Health System campuses. She received a Master of Science in Nutrition Education from Teachers College, Columbia University, where she authored a thesis designing a worksite wellness program.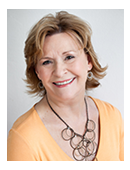 Mickie Brown, RN, HN-BC, is a Deputy Nurse Manager at The Mount Sinai Selikoff Centers for Occupational Health, a World Trade Center Health Program Clinical Center of Excellence. She has provided care to 9/11 workers and volunteers since she joined Mount Sinai in 2006 and is dedicated to improving the health and well-being of her patients through health education and innovative direct patient care.
Mickie specializes in stress reduction and mindfulness techniques, as well as mind-body practices (meditation, imagery, biofeedback) from The Center for Mind-Body Medicine (www.cmbm.org). She has also trained as a mindfulness instructor at the Center for Mindfulness -University of Massachusetts and completed the eight-week Stanford University Compassion Cultivation Training.
Mickie is a member of the medical advisory board for the Manhattan chapter of the American Heart Association and a member of the American Holistic Nurses Association. In addition to her clinical work, Mickie participates in research initiatives at the Icahn School of Medicine at Mount Sinai.
Brendan Rooney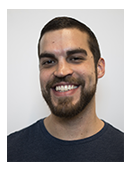 With more than 20 years of training in various forms of dance, Brendan discovered his passion for the grounding, centering experience of hatha yoga after starting to train for races and half-marathons. His interest in the physical, asana practice soon broadened to incorporate the philosophical aspects of yoga under the guidance of Jodie Rufty in his 200-hour Teacher Training program withYogaWorks in NYC.
Brendan went on to complete his 500 RYT Teacher Training with YogaWorks and furthered his studies by completing Jillian Pransky's Restorative Yoga Teacher Training Level 1. Most recently, Brendan became certified in the YogaWorks method, created by Maty Ezraty, and assisted several 200 RYT Teacher Trainings with YogaWorks.
Brendan's alignment-focused classes encourage students to move mindfully as they explore the potential of their bodies and minds. He believes yoga is a personal practice that is specific to the individual's needs and hopes to inspire his students to think less of the picture and more of the moment.
June Barton
In addition to being a Registered Nurse at Mount Sinai St Luke's, June Barton has been practicing yoga for more than nine years.
Her journey began after she had suffered lower back and shoulder injuries and found that yoga helped to strengthen her body and provide calmness and peace of mind. Yoga is the union of the body and mind into harmony, and through meditation, breathing (pranayama,) and practice (asanas), one can truly enjoy the benefits of yoga.
June is a Yoga Alliance 500 RYT Vinyasa Yoga Teacher. She took her 200-hour Teacher Training at the Yoga Collective with Jenn Winnen in New York City in 2011 and had Training in Vinyasa Flow with Sean Corn in 2014. In July 2015, June took the Bridge Program with Jodie Rufty at YogaWorks, and graduated onto the 300-hour Professional Teacher Training, also at YogaWorks.
Danielle Wheelwright, RN
Danielle is a 500 RYT and has been teaching since she completed her Level 1 Teacher Training in 2008 at the Sivananda Ashram in Madurai, India. She completed her Level 2 Teacher Training course in 2013 at the Sivananda Ashram in Varkala, India. She has spent eight years teaching hatha/vinyasa style classes in Australia with an emphasis on the breath.
Danielle believes that yoga helps you to connect to yourself at a truly deep level and provides physical, emotional, and spiritual nourishment that is beneficial to every aspect of your life. Danielle feels that asana (the physical postures) is only one small part of yoga. As a yoga teacher, she tries to incorporate the other components and teachings to her students in the hope of giving them a fuller experience. Danielle recently completed a Yin Yoga teacher training course in July 2016 and is developing an interest in a slower, more introspective practice as well as mindfulness meditation. A Registered Nurse by background, Danielle is currently the Clinical Research Manager for the Institute of Critical Care Medicine at Mount Sinai Hospital.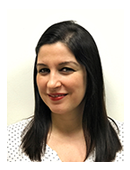 Nina Yousefzadeh has been working with the Department of Pharmacy at Mount Sinai Hospital for more than 10 years. Nina is also a RYT 500 yoga instructor. Her passion for yoga began several years ago after completing a third marathon and in search of balance, both physically and mentally. She received her first 200 hour yoga teacher training in India from a guru specializing in hatha yoga. It was during this training that she first learned the true meaning of yoga. She learned of its connection to breath, energy, and mindfulness and its positive effect on life and relationships off the mat. Nina later completed another 200-hour teacher training in Vinyasa Yoga and 100-hour training in Yoga Therapeutics both from PURE YOGA in NYC. Nina most enjoys teaching yoga to her fellow Mount Sinai work family and hopes to bring a sense of calm, serenity, flexibility, ease, fun, and mindful living to all the students and staff.
Archimedes Bibiano has been studying and practicing meditation for thirty years, twelve of which were dedicated to teaching classes, workshops and seminars at schools, hospitals, and meditation centers in the United States and in Latin America.
His work teaching meditation as Mindfulness Based Intervention (MBI) has established thriving programs in New York City; notably, for two outpatient clinics at former St. Luke's Roosevelt Hospital Centers, currently Mount Sinai St. Luke's and Mount Sinai West, and since 2004, working with pediatric patients in the Child Life and Creative Arts Therapy Department at Mount Sinai Kravis Children's Hospital, teaching meditation and yoga to children and their families, and to hospital staff, medical students and interns, physicians, and clinical researchers.
Archimedes has acted as a senior advisor for Sesame Street's When Families Grieve™ Kit – a guide for parents and caregivers dealing with the death of a family member, providing a cultural-centered understanding of children's inherent coping mechanisms while undergoing palliative care and grieving.
His work with communities of educators and health care providers has allowed multi-cultural groups to efficiently build a shared ground of experiential knowledge, introducing a fresh approach to the development of interpersonal communication skills for self-regulation of affect, stress reduction, and conflict resolution.
Archimedes is an inspirational teacher, fluent in three languages, and has served as a keynote address and guest speaker for a number of organizations both in the for-profit and not-for-profit sectors.
Archimedes Bibiano can be reached at Archimedes.bibiano@mountsinai.org