Jeffrey Silberstein
Chief Administrative Officer,
Mount Sinai Health System
Chief Operating Officer,
Icahn School of Medicine at Mount Sinai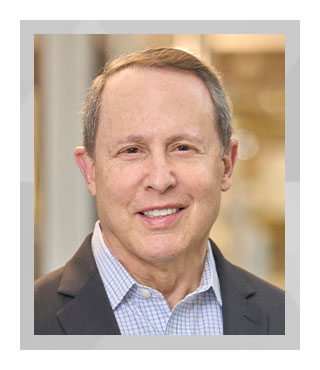 Jeffrey Silberstein serves as Executive Vice President and Chief Administrative Officer of the Mount Sinai Health System and Chief Operating Officer of the Icahn School of Medicine at Mount Sinai. In these leadership roles, he directs corporate administrative services for the entire Health System, as well as faculty and staff policies, and the operations of clinical and basic science departments for the School of Medicine.
In addition, Mr. Silberstein oversees the recruitment and retention of executive staff and senior faculty, including leading medical scientists, clinicians, and educators. He provides direct oversight of the Departments of Human Resources and Government Affairs and Community Relations, as well as Corporate Contracting for the Mount Sinai Health System and the School of Medicine.
Mr. Silberstein has been part of Mount Sinai's senior leadership team since 2003, when he was appointed Dean for Operations of the School of Medicine. After working with senior leaders to successfully navigate a period of growth and financial recovery, Mr. Silberstein was named Executive Vice President and Chief Administrative Officer of The Mount Sinai Medical Center.
During his 16 year tenure at Mount Sinai, Mr. Silberstein has helped direct the medical center's extraordinary expansion and development. Through his quiet and effective management style, he has promoted a culture of mutual respect, and helped to create an environment that reinforces an experience of excellence for patients and employees.
Among his accomplishments, Mr. Silberstein was responsible for creating a comprehensive contracts oversight process for the School of Medicine and The Mount Sinai Hospital, and oversaw Mount Sinai's major rebranding effort. He engineered the restructuring and centralization of Mount Sinai's Marketing and Communications efforts, and unified its Digital and Social Media teams. An active member of the Marketing Committee of The Mount Sinai Boards of Trustees, he also serves as staff to the Compensation and Employee Benefits Committee of the Boards of Trustees.
In 1997, Mr. Silberstein joined Mount Sinai as Administrative Director and Vice Chair for Administration in the Department of Psychiatry. Prior to his arrival, he was a Vice President at Salomon Brothers Inc., and consulted with local and international corporations on systems oversight and management.
A native of New York City, he received his Bachelor's Degree in Communications from the University of Pittsburgh, and his Master's Degree in Business Administration, with a focus on Finance and International Business, from the Stern School of Business at New York University.