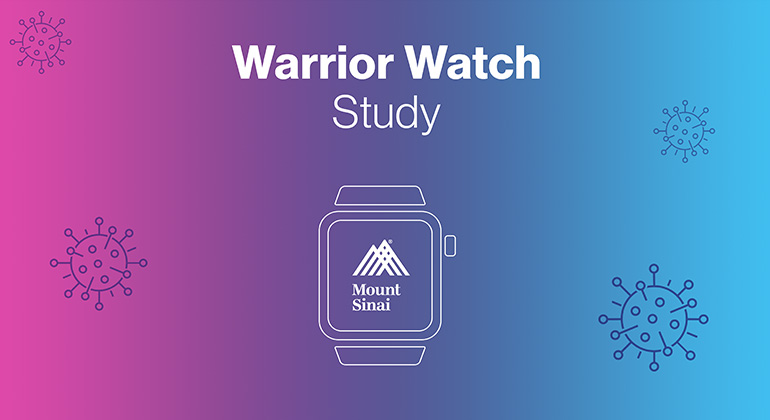 In response to the COVID-19 pandemic, Mount Sinai has launched a study to understand the effects of the coronavirus on our staff. Led by Robert Hirten, MD, and Zahi Fayad, PhD, of the Mount Sinai COVID Informatics Center, the goals of this study are to understand the impact of COVID-19 on the psychological well-being of health care workers and learn how this stress can be relieved. We also hope to identify COVID-19 infections in our employees prior to the onset of symptoms.
To participate in the Warrior Watch study, you must:
Be a Mount Sinai employee
Be 18 years or older
Have an Apple iPhone
Have an Apple Watch or be willing to wear one provided by the study team
How It Works
The Warrior Watch study uses a unique phone app to administer questions and collect data from an Apple Watch worn by participants. Participants will be asked to follow three simple steps throughout the study:
Download the Warrior Watch App
Answer a brief daily survey about symptoms and stress
Wear an Apple Watch regularly during the study period
Study participants are eligible to receive a total of $50 in gift cards after completing four weeks of study activities.
For more details or to participate in the study, contact us at covid.hcw@mssm.edu.