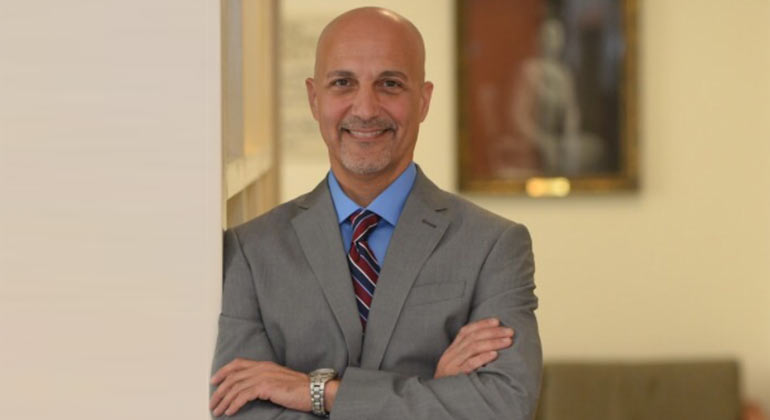 Message from the Dean
It is my pleasure to welcome you to Phillips School of Nursing at Mount Sinai Beth Israel!
Our school has been a leader in nursing education for more than a century. All nursing faculty follow a theory to practice model, assuring that the skills they are teaching are the same that they are implementing in clinical practice. This is an exciting and transformational time in health care—with so many opportunities in nursing practice. The demand for nurses at all levels has never been greater.
We have an exceptional faculty and staff who share a strong commitment to innovation and excellence in our education programs. Together, we are ensuring that our students are prepared to meet the challenges of providing care to diverse populations in an evolving healthcare environment.
Our nursing programs include:
A unique Accelerated Associate in Applied Science degree in Nursing. Designed for the academically-gifted student, this new program takes just 18 months to complete.
An RN to BSN in Nursing. One of just a few programs to offer an opportunity to prepare for a clinical specialty in Critical Care/ED, Peri-operative, or Community.
An Accelerated (second degree) Bachelor's of Science in Nursing. A brand new initiative beginning Spring 2017.
As part of the Mount Sinai Health System, our students are assured the best clinical experiences possible—supervised by preceptors, who are experienced practitioners and educators who foster students' critical thinking and clinical skill. Students learn in centers of excellence located throughout the hospital system, which includes top-20 rankings in Geriatrics, Cardiology/Heart Surgery, and Neurology/Neurosurgery, among others. Clinical rotations also take place in a variety of community settings, which include nonprofit organizations and neighborhood clinics.
Please take some time to explore our website and learn more about how our school will prepare you for an exciting future in nursing.
Dr. Todd F. Ambrosia, DNP, MSN, RN, FNP-BC, FNAP
Dean
Distinguished Fellow, National Academies of Practice
Bravewell Fellow in Integrative Medicine